"I love it here. People in the West Midlands are down to earth and very hard working"
Established: 1924
Activities: CMT makes steel pipe fittings, conveyance tubes, special turned parts, the Unicone® hose connection system and specialist heat and chemical resistant clamps.
Three things to know about CMT Engineering:
CMT Engineering is an independent company owned by Sandwell Business Ambassador Anjali Agrawal. It has two divisions – CMT Tube Fittings and CMT Clamps.

Anjali grew up in India, studied in London, and has lived in Nigeria. Before buying the company, she was living in New Jersey and working as an accountant in the tax industry. Always up for a challenge, when she bought CMT in 2016, she moved with her husband three children to the West Midlands, and is very happily still here.

CMT's Unicone® clamps and fittings are used widely in transporting bulk powder – such as cement, flour, sugar, cereals and other dry powders and granular materials.  
And a fun fact: Everyone in the CMT team loves food! As a reward for working hard, CEO Anjali often treats the team to locally sourced morning butties and the occasional special visit to a Cradley Heath pub or restaurant for a relaxing lunch.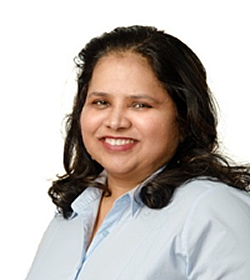 "I love it here. People in the West Midlands are down to earth and very hard working. I find them grounded in a way people often are not in big cities. People here get up and do things and they're full of common sense."