"With its commitment to ambition and innovation, Sandwell stands as a welcoming, resource-rich, and business-friendly hub"
Established: 2012

Activities: iLockerz supplies intelligent locker systems for securing business assets and personal items, and for drop-off/collection services.
Three things to know about iLockerz
iLockerz operates in a wide range of sectors, including education, emergency services, automotive, healthcare, security and transport.

iLockerz units are used by laundry services and click-and-collect businesses to accommodate contactless deliveries. They're used by universities and colleges for safe storage and automated equipment hire. Logistics companies and warehouses use them to manage the location and return of handheld scanners and other devices. Even the emergency services use iLockerz equipment – for storing sensitive items such as breathalysers, radios, evidence and weapons.

iLockerz's patented UV-C Clean technology came into its own during the Covid-19 pandemic. With this technology, locker compartments are fitted with a system of LEDs which sterilises objects placed inside. This kills over 99 per cent of pathogens, including coronavirus, leaving the contents safe for the next person to use.
And a fun fact about iLockerz
iLockerz's clients include the famous East Asian wholesale grocer Wing Yip, the University College of London, and Transport for Wales.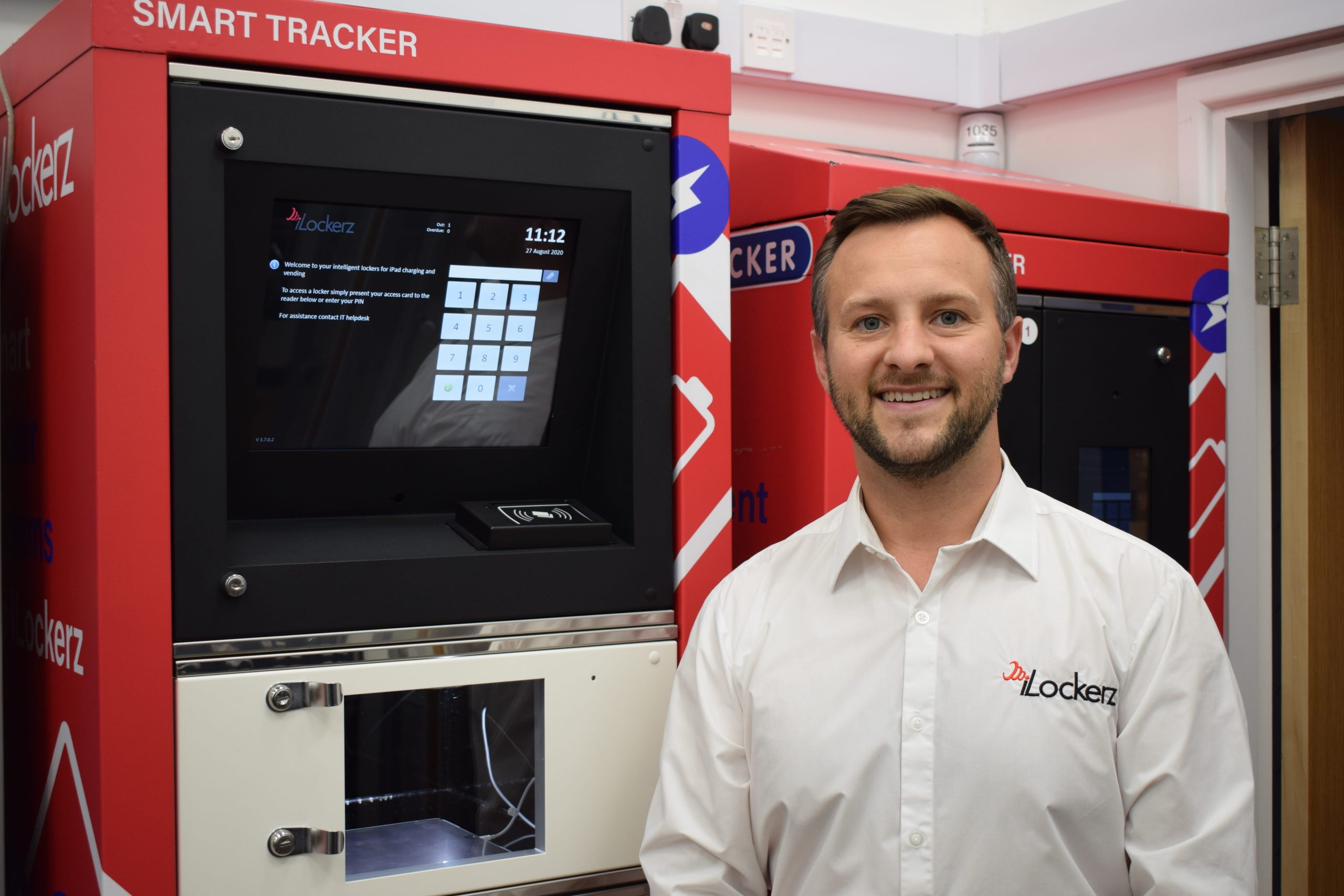 Ryan Slaney
Managing Director, iLockerz
"Sandwell provides a nurturing business ecosystem, making it the ideal home for iLockerz. With its commitment to ambition and innovation, Sandwell stands as a welcoming, resource-rich, and business-friendly hub supported by local authorities. This is invaluable to forward-thinking enterprises like iLockerz as it allows us to tap into a skilled workforce and gain seamless access to customers."