Are you an aspiring entrepreneur or do you have a growing business in Sandwell? Come and work in our supportive, innovative co-working environment at Jack Judge House in Oldbury.
Sandwell Start-Up Hub is our exciting initiative, launching on Tuesday 26 September 2023.
Designed to give local businesses the tools they need to flourish, our new hub offers desks, resources, collaborative spaces, free WiFi and networking opportunities.
Free hot-desking and meeting space in Oldbury
The Sandwell Start-Up Hub has open-plan office space within a hot-desking environment, equipped with 60 desks and free WiFi. There, you can work alongside entrepreneurs and new businesses, and access meeting rooms.
We understand the importance of having a productive workspace so we're excited to provide it to local businesses at no cost for the first year (until September 2024).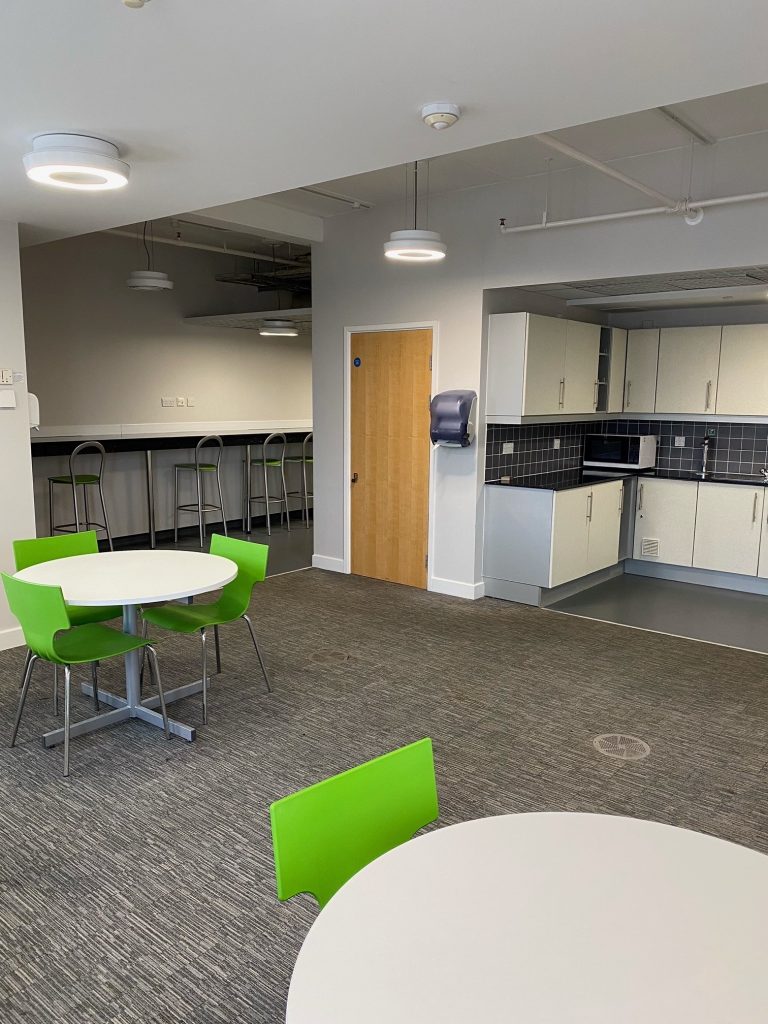 Jack Judge House: location and layout of the Sandwell Start-Up Hub
The hub is on the top floor of Jack Judge House in Oldbury (B69 2AJ). This is the former Oldbury library building, opposite Sandwell Council House (where the library is now housed).
It has three areas:
Collaboration Zone
Where entrepreneurs can engage in meaningful networking and spark collaborations.
Quiet Zone
For focused work, allowing you to immerse yourself in your tasks without distraction – for maximum productivity.
Event Zone
Where we will host business support organisations to deliver informative sessions on a variety of topics.
Grow together at the Sandwell Start-Up Hub
We've designed the Sandwell Start-Up Hub to be more than a physical space. Together we will build a community of like-minded individuals, supporting one another's growth.
Whether your small established business is looking to collaborate, or you're a new entrepreneur seeking resources, we want this hub to be your gateway to success.
To find out more or register for the Sandwell Start-Up Hub, contact the Sandwell Business Growth Team at Sandwell_StartupHub@sandwell.gov.uk. We will send you a registration form to complete. Eventually, you will be able to book your desk through the MySandwell app.
You can also join the launch event on Tuesday 26 September. We're holding this from 9.30am to 11.30am at the hub. Find out more and sign up at Eventbrite.
You might be interested in